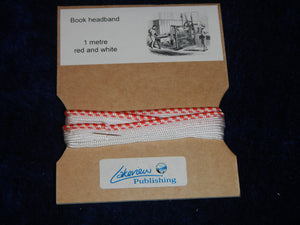 Book headbands help to protect the pageset and add a touch of finesse to the final project.
We have more variations of this on the way. 

8mm wide polyester, woven into a red and white striped pattern, Sold in lengths of 25 cm. 50 cm or 100 cm.

Limited stock.